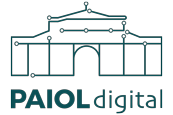 A monthly event held in the Paiol Theatre in Curitiba, where 4 lecturers share with the public the challenges of entrepreneurship, from innovation and successful cases to solutions that improve people daily lives. Paiol Digital seeks the engagement of people connected to the world of Smart Cities, Entrepreneurship and Innovation, spreading the culture of innovation among the citizens. With this format, we create a networking environment and fostering actions aimed at the development of the city, people and business.
Smart City Expo Curitiba
The biggest Smart City event in the world happened for the first time in Brazil in Curitiba 2018, thanks to the Vale do Pinhão movement. It brought more than 70 specialists and 80 startups to discuss ideas and solutions with 5,400 people visiting. The edition in 2019 had an increase of 25% of people participating, 6,700 visitors. The Expo is an important event to discuss urban innovation and the solutions to the future of the cities, based on technology and sustainability.
Movimenta Curitiba
An entire month of events scattered across the City, to celebrate Curitiba 326 birthday last March. It encompassed more than 47 events totalizing 15,000 participants, 200 pitches, 10 public departments involved, 20 volunteers and 150 partners in the ecosystem of innovation.
Innovation Fair
For the first time in Curitiba, it was held a fair in XV Street, a famous pedestrian-only street in Curitiba. The public space hosted 14 startups sharing with the population new solutions to different problems, and pitches from the startups' representatives, social movements, creative economy sector and departments of the Curitiba City hall.